Actum Lab creates custom, innovative solutions using Augmented Reality for the automotive industry. Tuning appearance of the real car using mobile application and AR?Nothing easier – our solutions and technology support it. We deliver tailored, custom-made solutions, adjusted to the requirements of the most demanding customers for both mobile and smartglasses devices. We offer SaaS (Software-as-a-Service) subscription model for many of our solutions, which is the perfect choice for small or medium enterprises to leverage their business with Augmented Reality technology.
AR IN AUTOMOTIVE USE CASES
Wheel rims – AR technology allows potential customers for  virtual trying and fitting new wheel rims to the real car just by using mobile application for smartphones and tablets. User is not obligated to mark wheel, detection may take place automatically.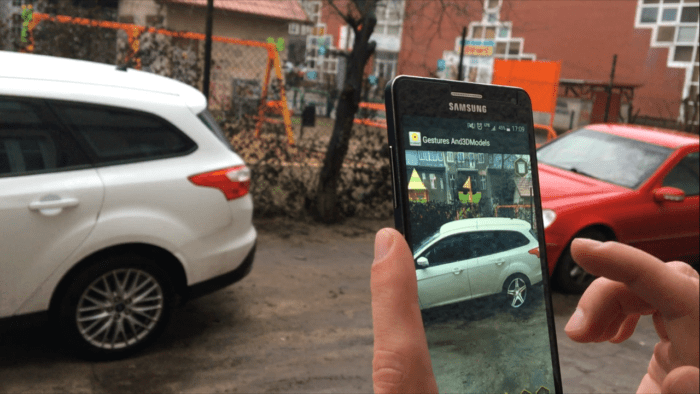 Car addons and equipment – similarly as wheel rims, user can pick and customize addons and car equipment, or even change its colour.  Automovite companies which are looking for competetive advantage are getting perfect tool to achieve their "WOW" effect among potential buyers and existing customers.
Augmented Reality car configurator – using AR technology, 3D car models can be visualized and customized in 1:1 scale, directly in the customer's environment. This gives enormous WOW effect and strengthen buying decision significantly.